In this section we'll describe more of your profile settings that can be adjusted after clicking the gear icon at the top of the page. 
Clicking on My Profile gives you a snapshot of your CitizenShipper profile. From this page you can do the following:
Change details like your email address, phone number and add information, for example DBA and type of vehicle. 
Add pictures which will be shown on your profile to shipping customers. 
Cancel your subscription. 
You'll also be able to review your feedback from past customers, and see a summary of shipments that you've won in the past. 
You'll also notice that when you're in your 'Edit Profile' page, that a new option 'Edit Billing Information' appears. If you need to change your credit card billing information just click on the Edit Billing Information link. 
When you select the Photos option, you'll be able to add photos to your profile.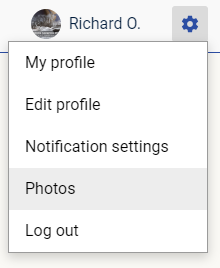 Here you'll be able to upload new photos to your profile and delete ones you don't want to keep. 
Photos are a great way to improve your profile, as they help reduce customer anxiety when they can see a picture of you and your vehicle. 
Photo's to upload include: 
Yourself (try to keep it professional)
Your vehicle (customers want to know you have a well maintained vehicle appropriate for what they're shipping)
Any special equipment you might be using
Pictures if you with any past shipments
More Useful Articles
Take a look at some of these articles to get the most out of CitizenShipper
 Your CitizenShipper Dashboard

 Important details on shipments

Setting up your routes

The all-important messaging platform

Best ways to communicate with customers

How your profile appears to customers

Optimizing your notification settings