In this article, we'll describe more of your profile settings that can be adjusted after clicking the gear icon at the top of the page.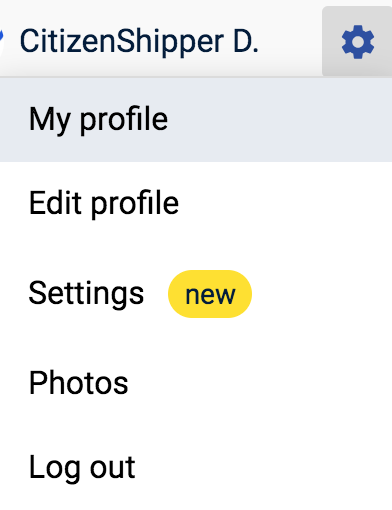 Using this menu, you can do any of the following:
Change your details (email address, phone number...)
Add new information (your DBA, type of vehicle...)
Add photos to the profile (see below)
See a summary of shipments that you've won in the past
Review the feedback left by your customers
Pause or cancel your subscription.
When you select Photos from the menu, you'll be able to add photos to your profile.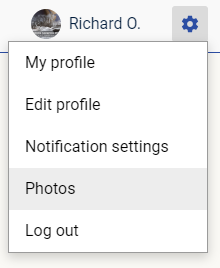 Photos are a great way to improve your profile. You can reduce customer anxiety by allowing them to see a picture of you and your vehicle.
Here are some tips on getting the best shots for your profile:
Get plenty of natural light. Go outside or stand by a big window.
Don't do hip shots or webcam shots in poor light. (These can look a bit eerie 😬)
Try to appear positive and professional. Smiling is recommended.
For your main profile pic, choose one with your face in it. This is the first impression your customers will receive, and they'll want to see a person they can trust rather than some van.
Besides personal photos, you can also upload any of the following:
Pictures from the road. These help customers see what it'll be like working with you.
Your vehicle. If you're shipping animals, customers will imagine their pet in your vehicle. Make sure that they like the look of it, inside and out.
Special equipment. If transporting cargo that needs special gear, it's a good idea to show it.
What to read next
For more advice on setting up your account, see the articles on account settings (2-min read) and registrations (3-min read).
For advice on making your first steps on the CitizenShipper platform, see Getting your bearings.
For advice on winning shipments, see Bidding and payments.