Whenever you message a customer or place a bid on their shipment, their first step is typically to take a look at your profile. Here's an example of how customers see your profile: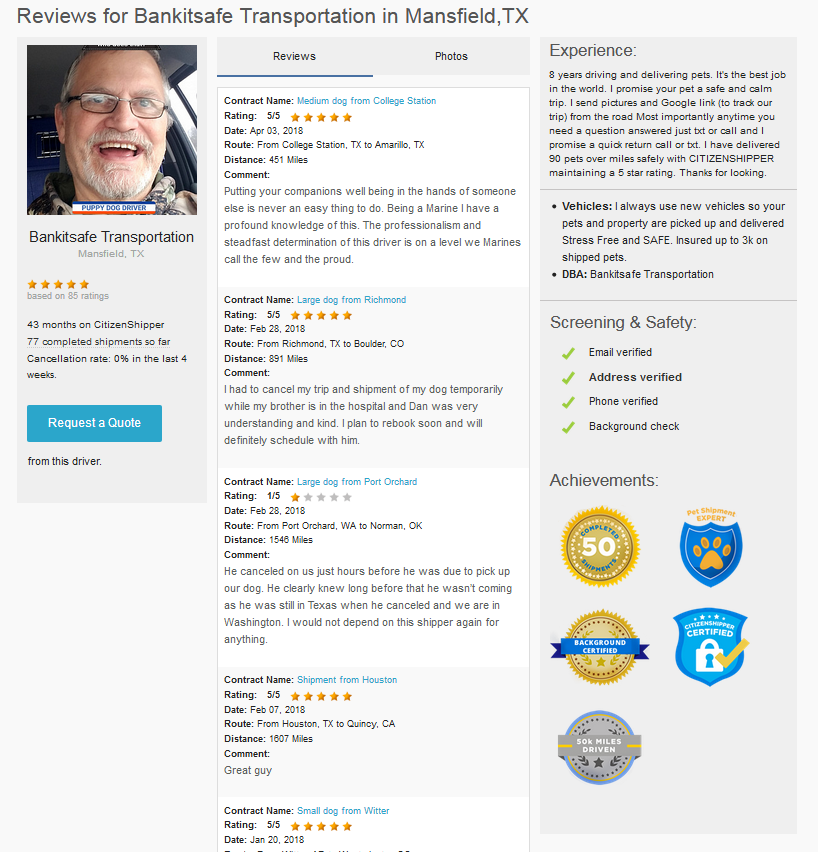 Customers can get a quick summary of your performance in the top left area, just under your profile pic: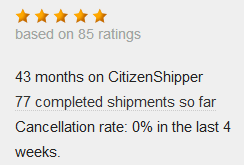 This shows your overall star rating, the number of shipments you have completed so far, your cancellation rate (for the past 4 weeks), and your total time spent on the site.
In addition to this summary, customers can also see all the reviews left by your past customers. Here's an example of one such review:
We've found that most shippers appreciate a driver's friendliness, honesty, and communication skills. That's often reflected in the feedback they leave on your profile.
Right next to the Reviews tab, customers can also click Photos to see any additional pics you may have uploaded:
In this example, the driver just has a couple of personal photos. Anything that shows your face would be a good choice for your main profile pic. We recommend uploading pictures of your vehicle too, interior as well as exterior, and any special equipment that you may be using. Pet transporters also upload pictures of their furry travelers enjoying the ride.
In the top right area of the screen, customers are shown your Experience entry. These are typically just a few short paragraphs written by you, outlining how long you've been in the business, what your selling points are, what vehicles you use, etc.
Customers can also see the checkmarks next to the four stages of safety screening that you've cleared. If you're registered with the USDA, a checkmark will also notify customers of that in the same section of the profile (not shown below):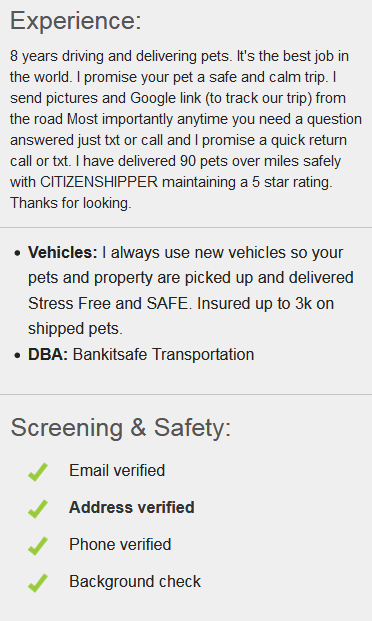 Finally, the bottom right area shows all the Achievements you've collected. These are special badges that we award drivers when they pass certain milestones.
As you can see, your profile is meant to instill confidence in potential customers, motivating them to book you for the job. We strongly recommend taking the time to add those photos and descriptions - it's much easier to win a shipment if you have a completed, full-featured profile.


What to read next
For more advice on getting your bearings, see the articles on Shipment details (2-min read) and Navigating your dashboard (3-min read).
For advice on managing your CitizenShipper profile, see Setting up your account.
For advice on winning shipments, see Bidding and payments.