When you place a bid on shipments, or ask questions, customer often take a look at your profile. Here's an example of how customers see your profile: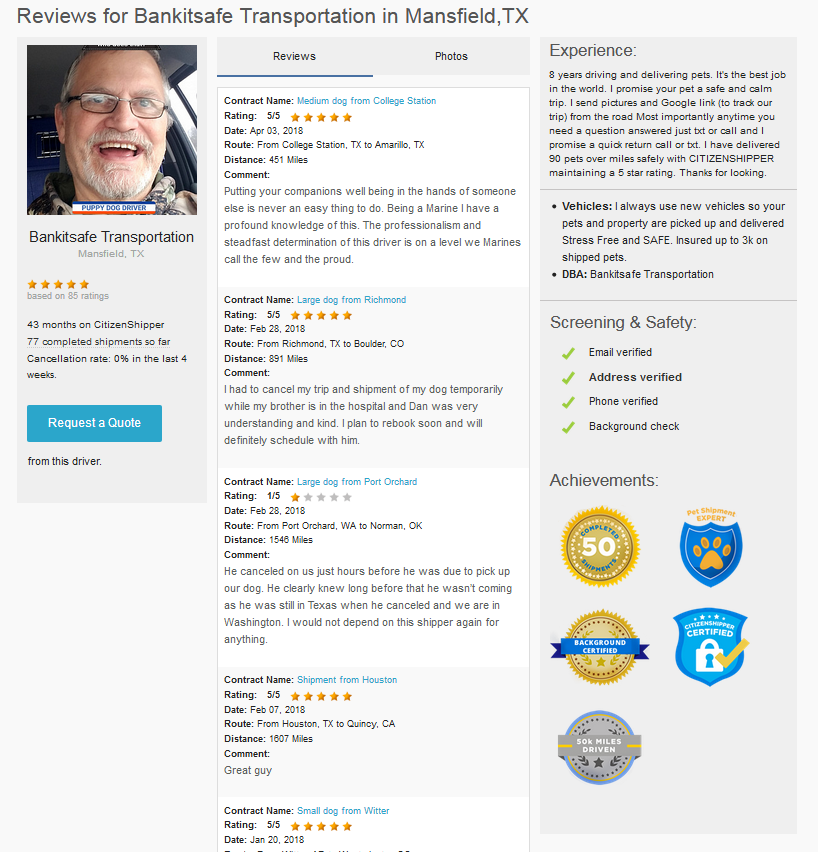 Your Profile Explained
Customers can quickly see a snapshot of your performance by noting the following: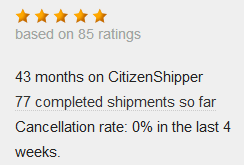 It shows customers your star rating, how many completed shipments you have had, how long you've been on the site, and what your cancellation rate is. Cancellations are the % of cancels you have had in the past 4 weeks. 
Customers also see your reviews from past customers. Here's an example of a review:
Customers really appreciate friendless and great communication and that's often reflected in the feedback they leave. 
Customers can also see additional photos that a driver has uploaded:
In this example the driver just has some personal pics, but we recommend adding pictures of your vehicle too, and any special equipment that you may be using. 
Customers are also shown your 'Experience' profile which you write, what vehicles you use, and are also shown the screening and security that you've passed to become active on the site: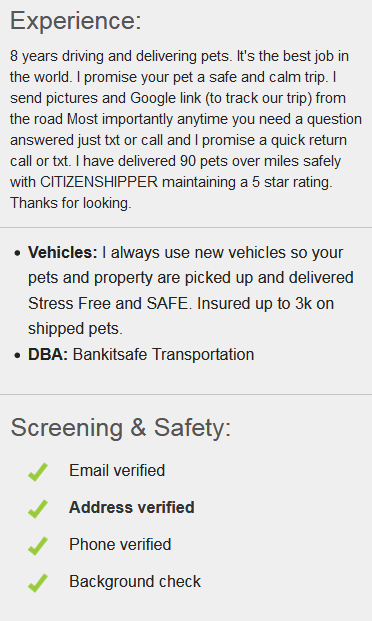 Lastly, we award drivers with special badges for passing certain milestones. 
This helps gives customers additional confidence when selecting you for their job!
More Useful Articles
Take a look at some of these articles to get the most out of CitizenShipper
 Your CitizenShipper Dashboard

 Important details on shipments

Setting up your routes

The all-important messaging platform

Best ways to communicate with customers

How your profile appears to customers

Optimizing your notification settings

Other useful profile settings